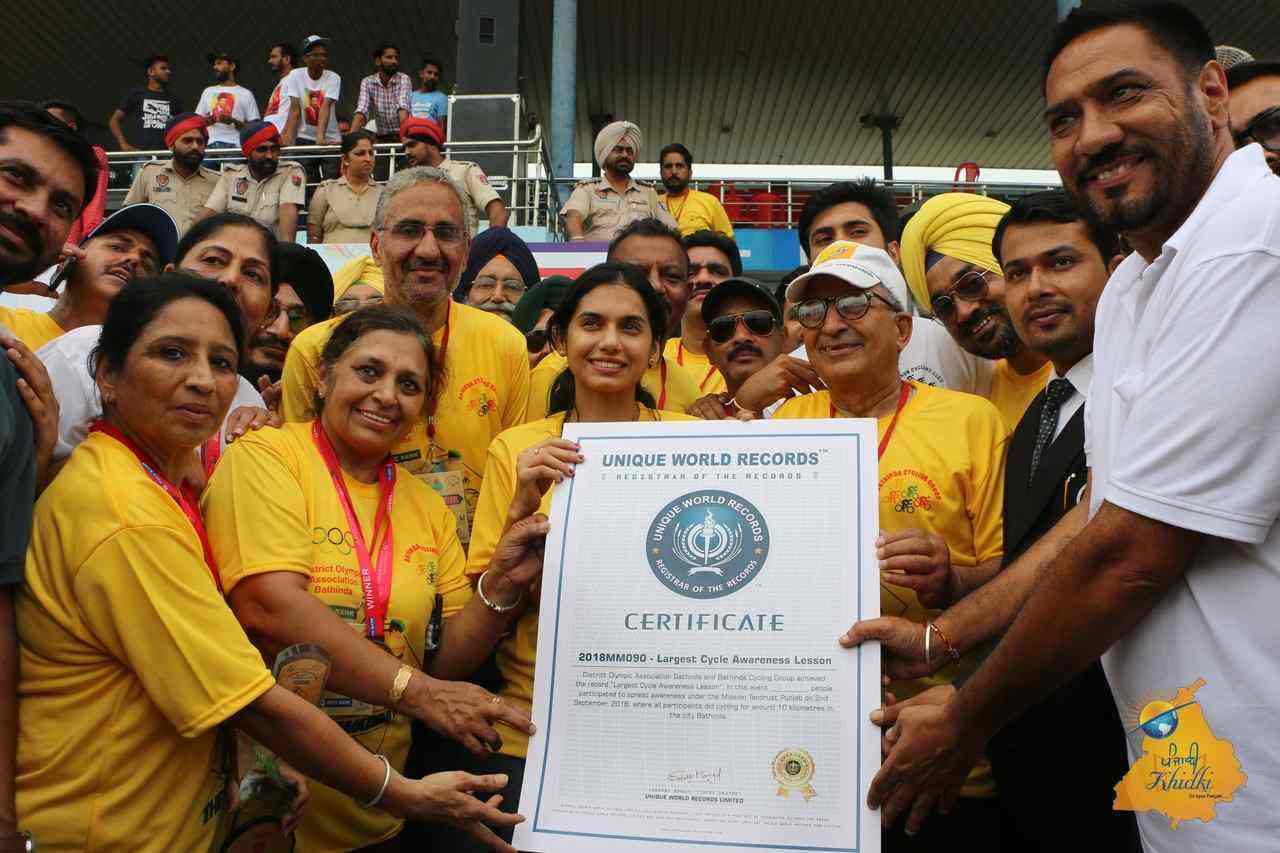 How to get the Certification Pack

after my record is officially approved?

Once, the Record status is granted to the applicant, the record details will be published on our official Records Database website, annual edition of the book, UWR Official Blog, and applicants will get Free Unique Record Holder Community premium membership Badge. You will also get a Record Approval e-mail with the subject "Official Unique World Records – Record" with a link in a confirmation email to order a Certificate with Seal and other paid accessories.
Certification
Special Certification for Record Holder's and Event Participants.
Unique Record Holder's Certificate
Unique Record Holder's Covering Letter
Unique Record Holder's ID card
Unique Record Holder's Medal
Unique Record Holder's Batch
Unique Record Holder's Memento
Participant Certificates

for Mass Events

If you participated in a mass participation record event, that has successfully received an official Unique World Record title and you want to show your unique achievement to the world, you can opt to get an Official Record Participation Certificate having authentication Seal at your address. You can order it through our website. In case the organiser want certificates for all their participants, they can Contact Support for a bulk offer. Official Record Participation Certificate will be printed on A4 Size Paper (11.693inch x 8.268inch). The Pack will contain Record Participant Certificate and Record Participation Confirmation Letter. The pack incurs the cost of application processing, printing, and ordinary/premium shipping charges as per the requirement.
Note:
For countries other than India, please Contact Support to receive the Invoice to pay the certificate fee along with the postal charges as per your country.